Avatars+ Alternatives & Reviews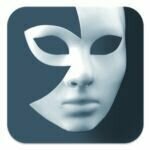 Avatars+
Description
Avatars+: Photo Editor & Face Changer is a outstanding application for having an excellent time with your image editing tool. It is one of the best apps that help you get the most remarkable photo editing experience.... read more
Categories
LICENCE
Official Links
40 Best Apps Like Avatars+ for iOS
More About Avatars+
Avatars+: Photo Editor & Face Changer is a outstanding application for having an excellent time with your image editing tool. It is one of the best apps that help you get the most remarkable photo editing experience.
There are a massive number of variables that lets its users create extraordinary editing with a lot of fun features of the app. Using this app, you can play funny face filters, amazing photo stickers, magnificent masks, animal faces, funky hairstyles, and more.
Avatars+ is a powerful face changer that helps its users make funny faces of their friends, and share them as well. It permits you to place some fascinating, fun face things like the tiger's face, bunny's hair, puppy's tongue, and a whole lot more.
It is a cool editor that transforms your appearance with a few crazy, nasty, colossal, terror and amazing stuff. There's a never-ending collection of features of the app that can help you work perfectly with your photos.