Dance With Santa 3D Free Alternatives & Reviews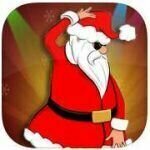 Dance With Santa 3D Free
Description
Dance With Santa 3D Free is an app that allows you to create stunning video clips by making the Santa available for you to dance on the occasion of the Christmas. It enables you to decide on any photograph in your Gallery or immediately made a new one directly in the camera.... read more
Categories
LICENCE
Official Links
31 Best Apps Like Dance With Santa 3D Free for Android
More About Dance With Santa 3D Free
Dance With Santa 3D Free is an app that allows you to create stunning video clips by making the Santa available for you to dance on the occasion of the Christmas. It enables you to decide on any photograph in your Gallery or immediately made a new one directly in the camera.
it is easy to edit (crop and correct ) your face regarding the necessary length and width, watch and enjoy the mad Dance of Santa with your face, and share this hilarious Dance along with others just for having fun.
It makes quite an unusual and funny way to produce videos by placing the face of some of your friend, family member, or another person on the Dance Santa and enjoy the reaction of friends and family by uploading them on some social networking websites.
Dance With Santa 3D Free effectively transforms your pic to a cute Santa dancing video directly from your cell phone with a simple and straightforward method.