Magisto Video Editor & Maker Alternatives & Reviews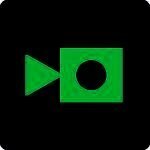 Magisto Video Editor & Maker
Description
Magisto Video Editor & Maker is a wonderful application where stories come alive. It is an excellent application by which you can make colorful video reports for you. It's a smart video editing app through which users can easily create perfect looking and outstanding videos in minutes.... read more
Categories
LICENCE
Official Links
30 Best Apps Like Magisto Video Editor & Maker for Android
More About Magisto Video Editor & Maker
Magisto Video Editor & Maker is a wonderful application where stories come alive. It is an excellent application by which you can make colorful video reports for you. It's a smart video editing app through which users can easily create perfect looking and outstanding videos in minutes.
Magisto Video Editor & Maker provides the best way to grab the interest of people on any social networking platform via editing videos via this superb tool. Magisto Video Editor & Maker delivers the very best and the simplest way to produce extreme level videos.
You can make stunning videos through three easy steps. It can help you create slideshows and video collages which feels like a real-time video with your photos. You simply need to choose smart video editing mode, select video clips and photographs, select music for videos, and that is it.
Magisto Video Editor & Maker provides a library of songs to choose from your videos. Using this super magnificent application, you can make travel videos, real estate videos, company videos, baby videos, birthday videos, pet videos, selfie videos, sports videos, wedding videos, private videos, training videos, music videos, vine videos and some of your desired one.
So download the application to enjoy the neighborhood of 80 million video storytellers from around the world.