Overvideo Alternatives & Reviews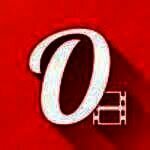 Overvideo
Description
Overvideo is a great tool for improving your Video editing experience to an intense degree. There are a whole lot of amazing features of this video editing tool that helps its users to enjoy way many essential functions.... read more
Categories
LICENCE
Official Links
39 Best Apps Like Overvideo for iOS
More About Overvideo
Overvideo is a great tool for improving your Video editing experience to an intense degree. There are a whole lot of amazing features of this video editing tool that helps its users to enjoy way many essential functions.
It's a Toto Ventures Inc. production that allows its users to improve their handmade videos with some top quality stuff.
Overvideo: Insert Text & Music Editor to My Videos enables you to add text, background music to your videos, and create artwork and text appear and disappear from the video with supreme clean creation. It includes a lot of editing features such as Opacity, Reflection, and Proportions, and allows you to add your most favorite music to give life a soundtrack.
It allows you to bring class to your ordinary photos and empowers its users to enjoy photo editing using extremely amazing tools for video editing. Overvideo: Insert Text & Music Editor to My Videos supply the simplest and most convenient way to add trendy text and elegant music to your videos to narrate your story for giving your life a soundtrack.