Video Maker Free Alternatives & Reviews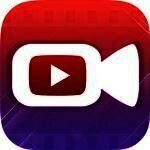 Video Maker Free
Description
Video Maker Free is a popular video editor Application introduced by VIDEO STUDIO. This app brings some exciting new features whereby users from all over the world can enjoy the ultimate degree of editing.... read more
Categories
LICENCE
Official Links
51 Best Apps Like Video Maker Free and Silimar Apps
More About Video Maker Free
Video Maker Free is a popular video editor Application introduced by VIDEO STUDIO. This app brings some exciting new features whereby users from all over the world can enjoy the ultimate degree of editing.
You may enjoy way lots of things like a powerful video editor, easy to use expert editing tools, easy and intuitive interface, and its intense level editing. It's a free app through which users can create interesting and amazing videos from a selection of pictures, including music in them, and share this intuitive audio narrative stuff with their followers and friends.
Video Maker is exciting application by which you can easily bring video editing, photo slideshow making, and film editing experience to the utmost degree. Video Maker Free allows you to create videos by selecting a range of photos from the Gallery, and you can also pick up to 60 pictures.
You can professionally add any of your favorite music together with editing and trimming features. Aside from these, you could even add video effect wallpapers, slow and fast motion utility with more rate adjustment, like square size narrative with HD quality, save video narrative, and more.