VideoFX Live Alternatives & Reviews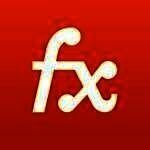 VideoFX Live
Description
VideoFX Live is an Awesome app through which Users can enjoy a hell of fun by making awesome music videos live in their cellular phones. This application is introduced by the Frontier Design Group (which has also launched Video Star app ). In this app Users can enjoy a variety of real-time effects to create your ordinary videos thousands of times more fun-looking and intriguing.... read more
Categories
LICENCE
Official Links
39 Best Apps Like VideoFX Live for iOS
More About VideoFX Live
VideoFX Live is an Awesome app through which Users can enjoy a hell of fun by making awesome music videos live in their cellular phones. This application is introduced by the Frontier Design Group (which has also launched Video Star app ). In this app Users can enjoy a variety of real-time effects to create your ordinary videos thousands of times more fun-looking and intriguing.
It's an unbelievably user-friendly app that does not need any setup, so you merely need to press Record and proceed. VideoFX Live allows you to enjoy a lot of effects during, before, and after the recording of your videos.
You could also shoot numerous scenes by block the video to change place and then restart it for restart the same Record but with the new picture. You can easily manage all the features in this app, and your video doesn't need any external editing from any external app.
It's an all in one utility through which you can easily shoot amazing vines, stunning video clips, extraordinary stuff to your vlogs, spectacular stop-motion videos, and Excellent birthday videos to share them with friends, family, lovers, and family members,