VideoFX Music Video Maker Alternatives & Reviews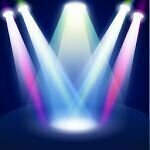 VideoFX Music Video Maker
Description
VideoFX Music Video Maker is becoming a boom for Delivering a number of its classy features for its users from all around the world. There are a massive number of its amazing features that enable you to create lip-sync music videos with real-time and live video effects along with the option of your favorite music.... read more
Categories
LICENCE
Official Links
30 Best Apps Like VideoFX Music Video Maker for Android
More About VideoFX Music Video Maker
VideoFX Music Video Maker is becoming a boom for Delivering a number of its classy features for its users from all around the world. There are a massive number of its amazing features that enable you to create lip-sync music videos with real-time and live video effects along with the option of your favorite music.
It is easy to handle app that helps you get amazing videos from your cell phone using this app. You just have to decide on a soundtrack from the gigantic selection of songs and start shooting your lip-sync activities, and that is it. It is also possible to use multiple video effects while shooting or previewing together with the choices of pause and restart your video anytime.
VideoFX Music Video Maker enables you to create lip-sync videos on your favorite music, collection of mp3 music from the library, enjoy over 50 filter video effects, play or stop shooting assistance, and start timer service also. You can make animated videos, and it enables fast motion recordings also. It is easy to save your videos and share all your fun package on any social networking app to amuse others with your funny caliber.