Binfer Alternatives & Reviews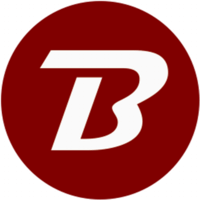 Binfer
Description
Binfer is an immediate device to device secure communication and data transfer platform. It features file sharing, sync, web drop, communicating and personal cloud products. User information is not stored on any third-party servers.... read more
Categories
LICENCE
Official Links
21 Best Binfer Alternatives
More About Binfer
Binfer is an immediate device to device secure communication and data transfer platform. It features file sharing, sync, web drop, communicating and personal cloud products. User information is not stored on any third-party servers.
Fast, simple to use, practical and time-saving alternative to server uploads and email attachments. There's not any other software in the world which makes the mundane job of transferring information so simple & fun.
Products:
File-Sharing: Send big files such as HD video, pictures, documents, etc to anyone over the Web
Sync: Synchronize/backup/replicate information between multiple devices
Internet Drop: Receive Enormous files straight to your computer from anybody, via a web browser
Personal Cloud: Exchange information in a personal environment
OTR Chat: Communicate and collaborate with 100% privacy
Binfer is secure and safe.
 Transfers are between connected devices only
 Files are not stored on our servers
 Transfers are encrypted
 Reports reveal detailed information about every transfer
Features of Binfer
Transfer files of any size and quantity
Reduce delivery time by half
Preserve the privacy and confidentiality of your documents
Remove large email attachment Difficulties
Transfer in super-fast speeds
AES 256 bit encryption
Auto resume of interrupted transfer
No malware, spyware or adware
Receive files from a site directly to your computer
Drag and drop folders
Send and receive from behind firewalls and NAT devices
Advanced reporting and auditing
Eliminate the cost and complexity of FTP servers and clients
Easily transfer files between Windows, Mac, Linux & Android
Boost your productivity with the ease of email, power of FTP, and safety of VPN