Thunderbird Alternatives & Reviews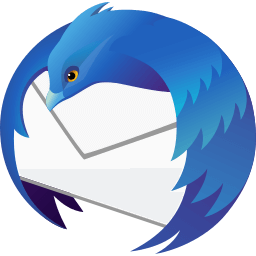 Thunderbird
Description
Thunderbird is an open-source web email application by Mozilla. Released in 2004, it has become one of the most used email services from then. Thunderbird provides cross-platform accessibility and is available for Desktop, Mac, and Linux.  It is a completely free application with a simple interface that gives ease of access and organization of emails. The app can detect viruses or malware in incoming emails and can automatically redirect such emails to the junk folder. Thunderbird makes it easier to manage and send emails at no price.
Categories
LICENCE
Official Links
20 Best Thunderbird Alternatives
Pros of Thunderbird
Provides security from scams and phishing emails.
The app is 100% free.
Helps to organize emails with its simple interface
Accessible on Mac and Windows.
Cons of Thunderbird
Unlike other email clients, Thunderbird requires the installation of calendars separately.
May feel outdated.
Features of Thunderbird
Import contacts
Scan emails
Strong security system
Easy management
Folders for sorting