Tubio Alternatives & Reviews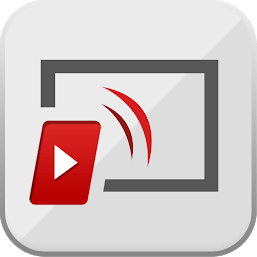 Tubio
Description
Tubio is an application designed for smartphones that allows users to watch web videos, movies, music, and much other entertainment stuff from their mobile phones to any TV over-the-air. It will enable users to use without any dongle, pairing, or any complicated setup.... read more
Categories
LICENCE
Official Links
1 Best Apps Like Tubio for iOS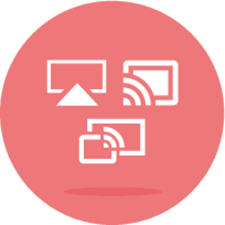 DLNA Receiver/AirPlay
DLNA Receiver/AirPlay is an application specially designed to stream Android and iOS devices' media files on TV screens. It is a premium app that supports multiple smartphones, and the latest version also supports iOS devices with many new features and provides better work experience. Users can watch videos, pictures, music, and much more by using this application. It gives a straightforward and easy interface.
More About Tubio
Tubio is an application designed for smartphones that allows users to watch web videos, movies, music, and much other entertainment stuff from their mobile phones to any TV over-the-air. It will enable users to use without any dongle, pairing, or any complicated setup.
Tubio will automatically connect the mobile phone and TV to the same Wi-Fi network. It also offers full control and access to the playback from the mobile phone, so the user can easily command by using a mobile phone. Tubio is the best app that helps the user to browse any media file via mobile phone easily. If there are SmartTVs around you, it automatically discovers them and show them to your mobile screen and allows you to stream with your Smartphone.
Tubio supports different brands of TVs such as Samsung, Sony, Apple, Nexus, Android TV, and many others. It is such a useful application that provides next-level entertainment for the user. Tubio is one of the significant applications available in Google Play Store to stream Smartphone content on a TV screen.
Pros of Tubio
No paring, No dongle, No setup
One-touch play, pause, seek bar controls
Does not take too much space
Support multiple brands of TVs
Cons of Tubio
Pop-up ads
Stream does not always work
A lot of buffering
Features of Tubio
It allows users to easily connect without any pairing, dongle, or any complicated process.
It directly connects smartphones and TV to the same Wi-Fi.
It allows users to get full command and control of the playback from the mobile phone.
It automatically discovers all smart TVs around the user and allows to stream via mobile phone.
Users can discover any types of media files online and stream them on a TV screen and also allow them to play stored files in playback mode.