Facejjang Alternatives & Reviews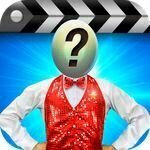 Facejjang
Description
Facejjang is an entertainment and photography app that helps users create fun pictures and video clips. With the help of Facejjang, you can upload your face pics to the Facejjang video clips, use accessories like wigs, cool sunglasses, hats, and much more, enter your message on the video.... read more
Categories
LICENCE
Official Links
51 Best Facejjang Alternatives
More About Facejjang
Facejjang is an entertainment and photography app that helps users create fun pictures and video clips. With the help of Facejjang, you can upload your face pics to the Facejjang video clips, use accessories like wigs, cool sunglasses, hats, and much more, enter your message on the video.
Facejjang allows you to share it on social networking platforms such as Facebook, Email, Google+, Pinterest, and others. It's the best app that lets you become a star in an exciting and fun looking scenario. It's a thrilling app adored by the users who would like to be a star.
You simply need to decide on a photograph of any of your relatives and friends to upload and edit a photo to the video clip template of the app. With the help of Facejjang, you can easily send Love, Birthday, mother's day, Father's day, Christmas, Parody, and action eCards to your family and friends.